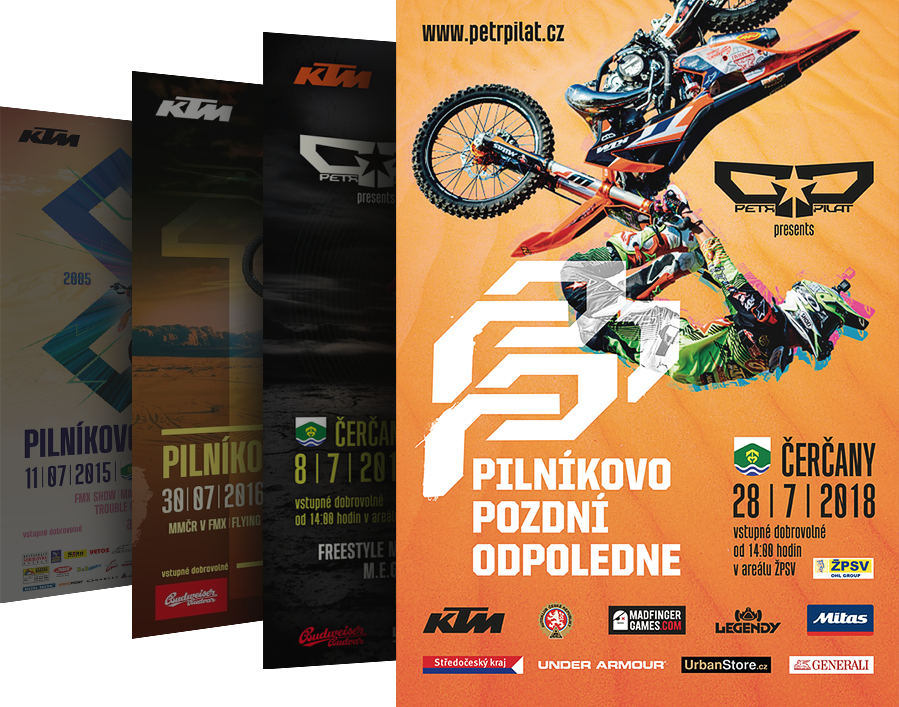 What is Pilnik´s late afternoon
Pilnik´s late afternoon
Saturday 28.7.2018, 14:00
Čerčany ZIP 257 22
Free enterance
My heart, my event, my everything ... in addition, connected with children. Of course, we are talking about Pilnik's late afternoon! A show I've been organizing for over 12 years for all adrenaline and entertainment lovers. Yes, I made the first event when I was 14 years old. Of course without the endless support and help from my chief mechanic and beloved father in one person and my family I would not be able to function at all.
What is it about? Are you kidding you don't know what I am talking about? All right then. Every year I invite my friends to our training center in Čerčany, we fly in the air and show everyone our best. The event is full of interesting guests – top freestyle motocross legends come every year, not only from the Czech Republic but from all around the world. A prominent Red Bull Air Race pilot Martin Šonka has flown his plane at the event, rapper Marpo and singers Olga Lounová and Ben Cristovao performed here. There's always a lot going on here ...
We will continue in the years to come and I am very excited! Of course, even the smallest kids will have fun at the event. The site is packed with bouncy castle, trampoline, etc ... They can compete for interesting prizes, everyone finds their fun. Follow my website and Pilník's late afternoon so you don't miss it next year!
Photogalery
Photogalery and videogalery